---
Oley Valley Feed, Inc., offers a full line of animal feed and supply products and services. Our knowledgeable staff has over 20 years of experience and strives to keep up with the latest products in today's marketplace. If you have special needs, we work hard to fill any specific request for products.
We stock over 50 different horse feeds and grains. We offer Purina brand horse feeds as well as Albright's horse feeds, which are locally mixed in Kempton, PA. If you currently feed a different feed, we would be happy to recommend another comparable product. If you are also unsure of your horse's nutritional requirements we can also determine a few different options of what to feed your horse.
We also stock a variety of supplements and horse health products as well. We do also carry several other horse products such as halters, leads, treats, brushes, and grooming supplies.

---
We offer Purina beef cattle and dairy cattle products as well as their Honor Show Chow line of show feeds for pigs, beef, dairy-beef, sheep, goats. These products include everything to grow your animal from start to finish or bring them into milk production. We offer forage analysis for our dairy customers as well as ration management and on farm consultation. In the livestock department not only do we carry cattle feed but also goat, swine, sheep, llama, and alpaca feed too.
---
Do you own a small flock or are you interested in starting one? We carry all the supplies and feed needed to maintain your flock and keep them in top production. We also carry Albright's layer feed as well as Nature's Best Organic grower and layer feed. We also stock feed for game birds such as pheasants, quail, and turkeys as well as pigeon, duck, swan, and goose feed.
Want to start your own flock? In March and April of every year we take orders for peeps for our annual Chick Day. If you are interested in ordering chicks, ducklings, goslings, pheasants, or guineas, stop in or visit the Upcoming Events page for more information.
---
We carry several different brands of dog and cat foods including Purina, Pro-Plan, Exclusive, Red Flannel, and also in the holistic dog food department we carry Taste of the Wild and Infinia.
In our premium dog food range we recommend Exclusive dog food, which is made from whole, fresh never frozen chicken and lamb. It contains glucosamine for healthy joints as well as Omega 3 and 6 fatty acids for enhanced immune health and a shiny skin and coat. Exclusive pet foods are naturally preserved with vitamin E and it is highly digestible so therefore pets have a smaller stool.
Bring your pet in to the store with you to check out our selection of dog and cat treats. We encourage your pet to pick out his or her own treat with the owner's assistance. We have Greenies, rawhides, unique dog and cat toys, and many other products. We also have an ample selection of dog and cat leashes, collars, bowls, and grooming products.
---
We carry Purina's Mazuri line of exotic animal feed. We keep several of these products stocked all the time, but we are happy to order and stock any other species feed that we do not currently carry. Call for availability or visit Mazuri's website for a complete listing of their products.
---
When it comes to feeding the wild birds, we are your headquarters! We carry several different bird seed mixes as well as individual seeds such as black oil sunflower, thistle, safflower, and peanuts. We also have a large selection of wild bird feeders and suet. If you are a wild bird enthusiast be sure to pre-order your winter supply of birdseed in October for great discounts!
Also in the wildlife department you will find several products to feed and attract other wildlife such as deer and turkeys. We carry ear corn, whole corn, and deer corn (whole corn with molasses). We also stock many different minerals and attractants for deer. We also carry Evolved Habitat food plots and products. Tecomate and Tarter brand cultivators and planters are available for rental or purchase.


---
Do you like having the best-looking lawn in your neighborhood? Come visit us to take care of all your lawn care needs. We have soil testing kits available to find out what nutrients your lawn needs. We offer many different fertilizers as well as broad leaf killer at a fraction of the price of our competitors. Need to establish a lawn or over seed an existing lawn; we have our own grass mix formulated for this area. We also have individual grass seed varieties for sale as well. Spreaders, sprayer, and other supplies are stocked too.
---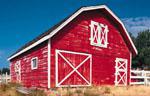 Not only do we have all the feed needed to feed your animals but we also have all the supplies needed to take care of them including alfalfa hay, timothy hay, orchardgrass hay, straw, shavings, and wood bedding pellets. We also carry gates, feeders, hay racks, and all the hand tools needed to take care of your animals. We also carry MuckBoot brand boots, which are great for the animal owner and the outdoorsman!
Check out our supply of heated buckets & tank deicers for theses cold months!

October2013
Chick Side 1
Hours of Operation
| | | |
| --- | --- | --- |
| M-Th: | 8:00 a.m. | 5:00 p.m. |
| Fri: | 8:00 a.m. | 5:00 p.m. |
| Sat: | 8:00 a.m. | 4:00 p.m. |
| Sun: | Closed | |